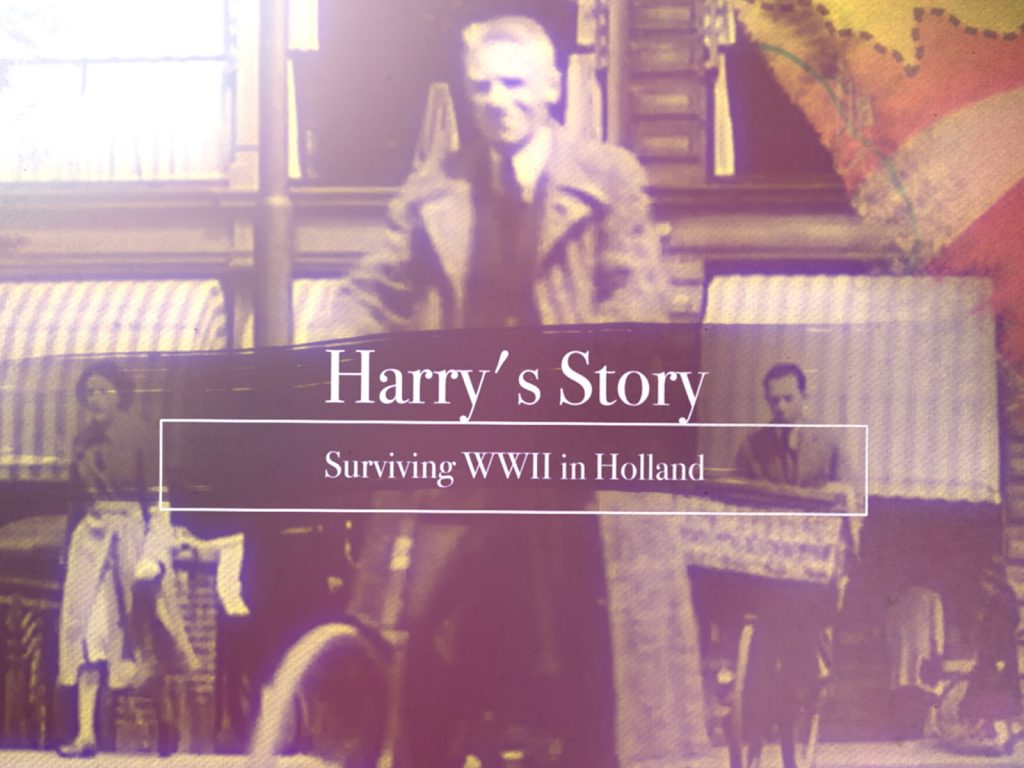 Thank you  for visiting our blog. Harry's Story documentary is now complete and is available free, online.  Harry Andringa kindly let Ken and Cathy Hook interview him and ask questions about his experiences during the war.  Harry used to visit local schools in the fall months, around Remembrance Day, and tell high school children about the hardships his family faced after Nazi occupation in his village.  He explains how everything changed when the Nazis arrived.  He explains about the 'Hunger Winter' when thousands of Dutch citizen starved to death when the Nazis cut-off food supplies.
Harry's family hid Jews from the Nazis.  Being caught was punishable by sent to a concentration camp or death for the Jews and the Dutch families.He describes concentration and death camps including the infamous Auschwitz.  His memories are supported by vintage war footage from the Canadian Army Newsreels.
Harry hopes that telling his memories of WWII in Holland will educate children into the horrors of war and what can happen when dictators and oppression can go unchecked.  History should not be able to repeat itself again.